NEW FLAT COLOR OPTION AVAILABLE
---
ᴡᴇʙsɪᴛᴇ ◈ ᴘʀɪᴄᴇs/ǫᴜᴇᴜᴇ ◈ ɢᴇɴᴇʀᴀʟ ᴛᴏs ◈ ᴀᴅᴏᴘᴛᴀʙʟᴇ ᴛᴏs ◈ umbreecommissions@gmail.com
---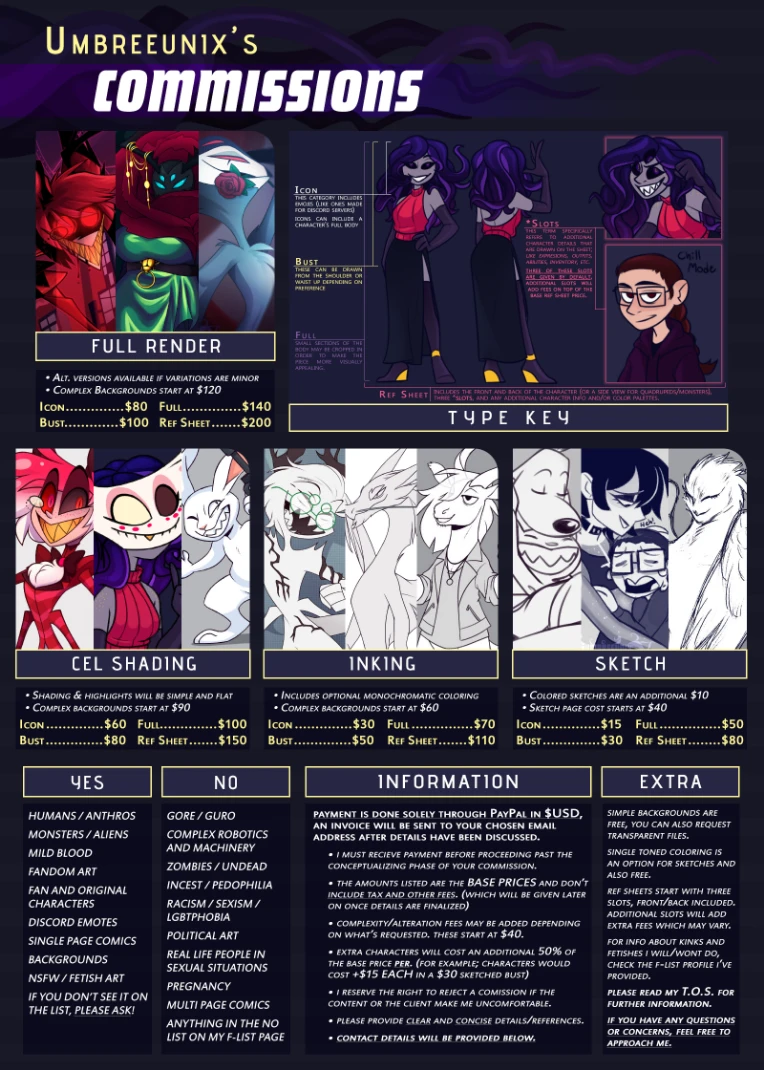 Do you like my art? Would you like me to draw something just for you? Then why not commission me! My work ranges from feral monsters, dragons and anthro characters. I love creative creature designs and try to make every beast creative and interesting to look at. If you want to contact me, please use my email. Don't use notes. 
I DON'T TAKE REQUESTS.
Contacting Me: 
Below are links to the main sites you can contact me from. Although I do my best to be present on all my social media accounts, and I do my best to reply to messages as timely as possible, my email will almost always guarantee you the fastest response. Especially if you're approaching me for freelance. 
Please feel free to approach me on any of them though, especially if you have questions, want to request a commission, or are considering me for freelance work. 
---
Thank you for reading and I hope to draw you something soon~